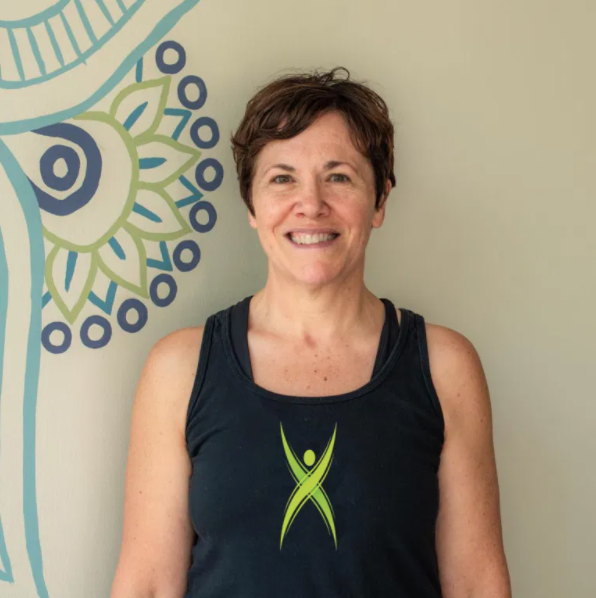 The Sling Method | Joanie Barrett
The Sling Method Advanced level 3 Running Biomechanics Practitioner.
About Joanie – Mother of two, Ironman triathlete, Marathon runner, Ultra runner, Fitness/health & wellness coach, enthusiast and educator, entrepreneur.
Philosophy – My goal is to empower people through movement. Teaching people how to move with confidence and without pain is my mission in life.
What Paul says about Joanie – Joanie is the first fully qualified and certified addition to The Sling Method team. We are very proud and extremely lucky to have her with us. The Sling Method certifies with a detailed rigorous process of understanding gait biomechanics. Joanie truly excelled as a certified practitioner, and she will help you move better, with less pain. We recommend her with the highest confidence.
Joanie brings with her a wealth of experience, knowledge, and expertise from other fitness formats such as Yoga, Pilates, Ortho-Bionomy, Sports Massage Therapy, National Academy of Sports Medicine (NASM, ACE, ACSM, NCSA, AFAA) Certified Personal Trainer & Corrective Exercise Specialist.
Joanie excelled in fitness and as a fitness educator, with her Bachelor's degree in biology and a Master's degree in exercise science and wellness, she became a successful entrepreneur with her own Yoga and Pilates studio in Florida. She also became a master Yoga instructor using her skills and knowledge to certify other instructors. To be selected to do this is a true highlight in any fitness coach's career and really makes Joanie stand out from others in the fitness world.
Joanie is the epitome of health and wellness, living and breathing it every day. As a certified Spinning Instructor and a competing "Ironman" triathlete, Joanie is a true athlete, teacher, motivator, and educator all in one.